Bellaire has long stood as one of Houston's most popular inner suburbs. With an outstanding location, excellent schools, and a luxury lifestyle, it's a bedroom community that is never too far removed from the vibrance of the country's fourth-largest city.
But with its real estate footprint commanding considerably higher premiums than most neighboring cities, is Bellaire a reliable enough community to invest in? And is it possible to ultimately realize a healthy ROI regardless of the investment you're planning to make?
Let's take a closer look at this wonderful little burg strategically positioned amid Houston's ever-expanding sprawl. And if you are planning on purchasing an investment property in Bellaire, we offer six things to know before you begin your search.
Know this before investing in Bellaire real estate
Why invest in Bellaire?
If you're like most buyers looking at new investment areas, you might feel cautious about whether a specific type of property in a specific market works for you. It's only natural, particularly if you are a first-time buyer or novice procurer of luxury investment deals. But there's a huge potential upside in landing the right upscale deal.
Let's start by quelling those primary concerns and exploring why Bellaire investment remains a solid play.
A highly desirable community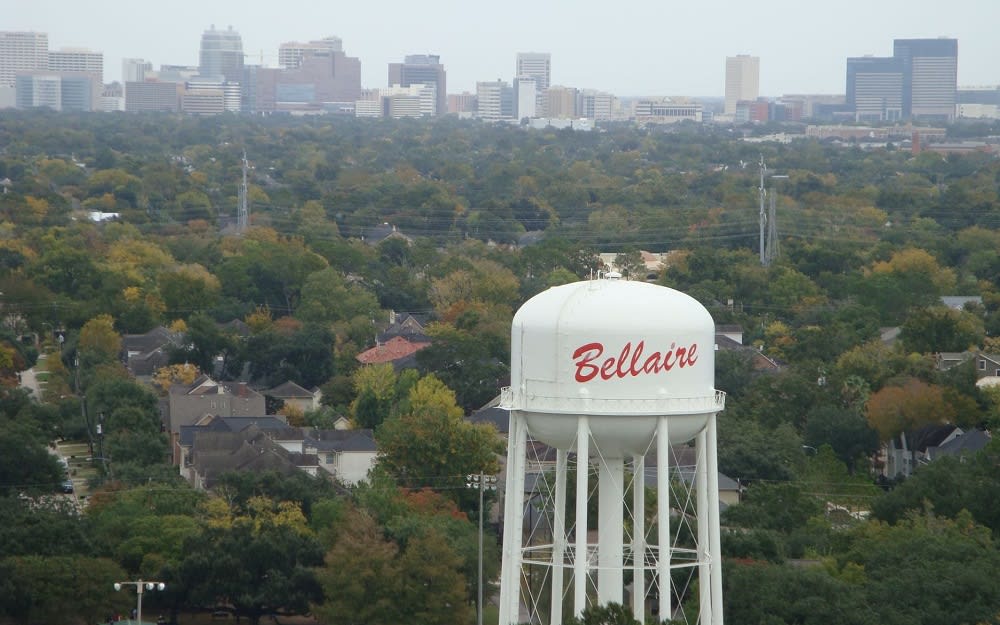 Photo Courtesy of Click2Houston
As one of Houston's most popular and sought-after places to live, Bellaire has proven to be an excellent area for investment over the past decade. Even though it's a costlier community in which to invest, it's a relative bargain in terms of overall home value compared to similar upscale neighborhoods. Its upside pays huge dividends as home buyers and renters flock to the area.
Bellaire is a predominantly residential city. There are two retail clusters in the community, one at the intersection of Bellaire and Bissonnet and the other in the community's northernmost corner. Both feature a number of outstanding dining and shopping options, with even more offerings close by in neighboring communities.
Residents appreciate the relaxed, suburban setting located minutes from Houston's urban convenience but an arm's length from its daily stresses. That bliss includes excellent schools, oversized lots, and estate homes. Surrounding it all is a lush, green landscape with quiet, tree-lined streets and 14 parks, balancing out Houston's primarily concrete and steel profile.
Bellaire features an incredibly high quality of life, on par with its ritzier peers River Oaks and Memorial Park. In other words, the Bellaire lifestyle has few equals in Southeast Texas.
Location, location, location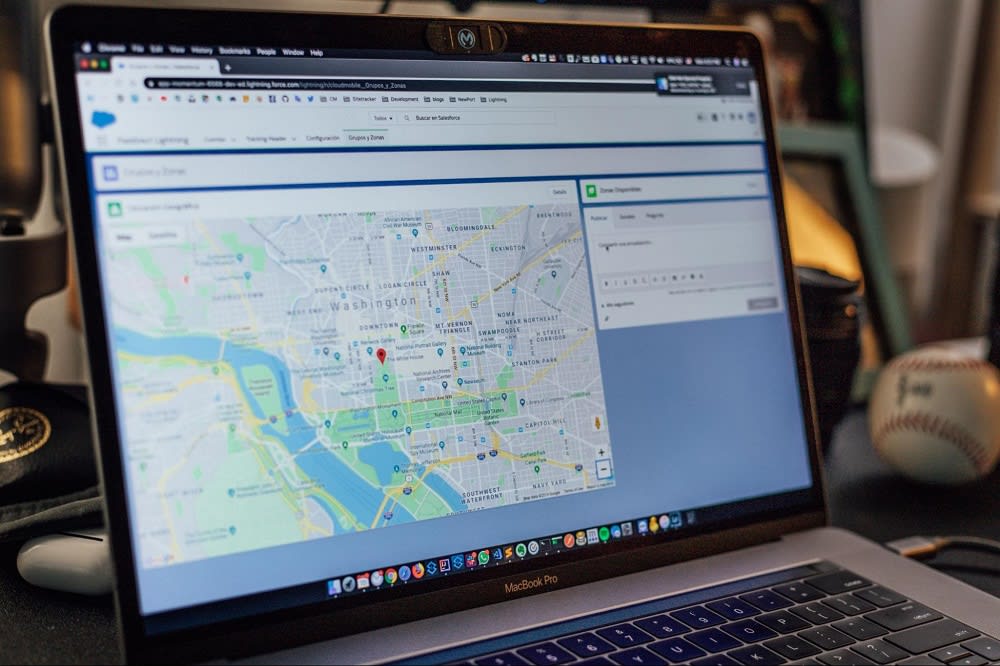 Yes, quality of life in the properties you acquire is a vitally important factor in a winning investment strategy. But as this is real estate we're discussing, the success or failure of your assets often comes down to location. Few areas in and around Houston can compete with Bellaire's placement at the heart of Houston's western reaches. Nor do they feature the convenience of Loop 610, direct access to Southwest Freeway, and major surface streets such as Bissonnet converging within the community.
Consider that Bellaire is within a 15-minute drive of The Galleria, NRG Stadium, Rice University, Texas Medical Center, and the University of Houston. Downtown Houston and the Energy Corridor are a 20-minute drive, the latter to the west and the former to the northeast. And Bush Intercontinental and Houston Hobby airports are less than 45 minutes away.
Although other luxury neighborhoods may be closer to a specific location, few have the advantage of being so close to so many of Houston's most vital landmarks.
Excellent appreciation
That lifestyle and prime location is a boon for property owners, especially over the last decade, when appreciation went in only one direction: up. Bellaire's median list price for a single-family home is $955,000. Year over year that represents an upward trend of 6%.
But even after a year and a half of the current hyper-competitive seller's market, there remains room for Bellaire home values to climb even higher. Its one-year appreciation rate currently tops out at over 5%, considerably better than similar yet more expensive enclaves such as West University, River Oaks, and Memorial Park.
While those latter three areas may finally be approaching their ceiling, Bellaire still gives investors room to maneuver with values still hovering just under $1 million.
What to be mindful of before investing in Bellaire
As attractive as Bellaire may be as a potential haven for your luxury investment dollars, just as with any other community worthy of investment, there are choices to make and concerns to look out for. When it comes to taking full advantage of Bellaire's favorable housing environment, the more knowledge you possess, the more successful your investment.
Choose the right house
Given that its history dates back to the early 1900s and the city's footprint has remained essentially unchanged over that time period — just over three and a half square miles — Bellaire doesn't adhere to the usual rules of high-end housing. Home prices and styles cover the full spectrum of residential real estate. It means a dizzying array of possibilities for the investor, including quick flip opportunities, full-scale renovation or tear-down redevelopment, and short- and long-term hold options.
Prices range from mid-$300,000 for homes in Bellaire's far southwestern corner to more than $2 million for the grandest homes or latest construction. A similar range confronts the investor when looking at lot size and home type. Depending on your overall investment goals, you can find redevelopment space to accommodate a modest Craftsman or a grand Mediterranean home.
If a renovation or long or short-term hold is in your plans, you're faced with even more choices. Bellaire's home styles include Bungalow and Craftsman, Colonial, Contemporary, European-French Estate, Mediterranean, and Classic Ranch. There are also many custom builds that defy any singular style.
Before your investment search begins, lay out a plan and set goals for your purchase. Flipping a quaint $400,000 bungalow is a much different endeavor than the renovation or redevelopment of a home in the range of $1 million. Evaluate the return you're seeking and the costs you're willing to commit to the project to establish the investment properties you're ready to consider.
Understand the risk of flooding
One of the most critical factors to watch out for with Houston property investments is flooding. Though every property and neighborhood in the Houston area runs the risk of being impacted by heavy storms, particularly the impact from hurricanes, some are more prone to it than others. Bellaire and several of its neighboring communities can experience high water events due to the presence of Brays Bayou along its southern border.
You can limit your risk and potentially high post-storm costs by ensuring the due diligence process identifies if and where local floodplains exist. You'll also want to establish if the property has seen significant damage in past weather events, as well as documentation detailing any repairs.
Whenever possible, seek out investments with a clean bill of health in the least susceptible areas to floods. In addition to further verifying the assets' overall condition, you will save yourself thousands of dollars in insurance premiums and potential repairs.
Experience the market
One recommendation we cannot stress enough when approaching new investments is to get out and see your target market. More specifically, your target submarket. Not just a drive-through during the day and one at night —though both are important — but a real immersion within the market. For single-family purchases with renovation or full-scale redevelopment consideration, you want to experience the true rhythms of the neighborhood and where your capital will best position the property to maximize your investment.
What's the traffic like? Do current residents take pride in the neighborhood, or does it stay neglected? Does the upside you've parsed out in market research and reporting match what is physically happening on the ground on a daily basis? All of these points matter in the long-term viability of your investment. The only way to verify them is with your own eyes.
Make the most of your Bellaire investment
Although each deal may prove a different experience, establish a plan you can follow to ensure that every investment you make is a resounding success. Just as important, work with a real estate team you can trust. Not just someone to identify specific properties, but a genuine partner that understands both the Bellaire and greater Houston luxury real estate market. An experienced team will do much of the heavy lifting for you and work to mitigate any potential hurdles and eliminate unforeseen surprises.
Ready to explore the best of Southwest Houston real estate? Contact the
Martin Collum Group today
to start your home buying journey. From Bellaire real estate to West University or Meyerland homes for sale, allow the Martin Shanahan team's years of experience and expertise to be your guide to the Houston luxury real estate market.